Manufacturers of Mechanical Power Transmission Products
Our goal then and now is to provide quality on time projects
SSPTP manufacturers are one of the most renowned coupling manufacturers in Pune. The high-quality couplings from SSPTP, makes us one of the most trustworthy manufacturers in India. As coupling suppliers from Pune, we have retained our customers since a long time and wish to make SSPTP the best coupling manufacturers in India.

The factory has all facilities to conceive, design, engineer and manufacture a wide range of Mechanical Power Transmission Products i.e. Sprockets, Gear Couplings, Chain Couplings, Torque Limiter & Torque Limiter Coupling, Nylon Coupling, Jaw Coupling, all types of Gears etc. SS's products live up to national standards.
They are manufactured out of best raw material and remain stable for long time. A Perfect blends most modern and conventional machines. We are equipped with range of machinery such as Gear Hobbing Machines, Gear Shapers, Heavy Slotting Machines, Milling Machines, Precision Lathe Machines and Allied Heavy Duty machine Tools. The company now finds itself on strong footing with repeat orders from the customers and so steadily expanding.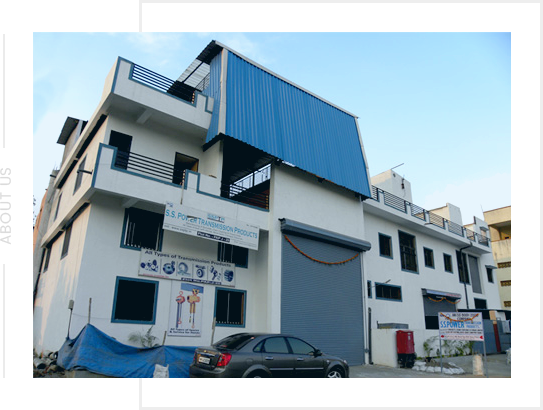 Coupling is a kind of linkage between two rotating shafts which joins driving and driven shafts together. Generally, both shafts may be joined permanently or temporarily. The mechanism of a coupling is similar to that of the clutches but, as seen above, clutch is a temporary joint while the coupling joint is a permanent connection.
We are one of the leading coupling suppliers in India, and have been one of the most reliable flexible coupling manufacturers in Pune. According to the requirement and functions of different types of coupling, among which, flexible coupling is extremely efficient.
Highly efficient in power transmission
Excellent ability to join misaligned shafts
Best to reduce shocks and vibration
Easy to assemble and detach
Couplings connect two shafts to transfer power from one end to another end
Couplings connect the driving and the driven part
They ensure protection
Reduce the transmission of shock loads
Is helpful when overload takes place
Our Mission
To integrate fascinating technology into our customers applications which will help customer to increase productivity and win in the competitive environment.
Our Vision
To be leading company in providing complete mechanical power transmission solutions to our customer without compromising our brand value.
Our Aim
In long term our aim is to help the customer to achieve their goals by providing them with innovative products, optimized solutions and complete services