Manufacturers of Mechanical Power Transmission Products
Our goal then and now is to provide quality on time projects
SSPTP Coulpings is a well known company manufacturing Mechanical Power Transmission Products. SS's pursuit of excellence has led to constant up-gradation of technology which has paid rich dividends.
The factory has all facilities to conceive, design, engineer and manufacture a wide range of Mechanical Power Transmission Products i.e. Sprockets, Gear Couplings, Chain Couplings, Torque Limiter & Torque Limiter Coupling, Nylon Coupling, Jaw Coupling, all types of Gears etc. SS's products live up to national standards.
They are manufactured out of best raw material and remain stable for long time. A Perfect blends most modern and conventional machines. We are equipped with range of machinery such as Gear Hobbing Machines, Gear Shapers, Heavy Slotting Machines, Milling Machines, Precision Lathe Machines and Allied Heavy Duty machine Tools. The company now finds itself on strong footing with repeat orders from the customers and so steadily expanding.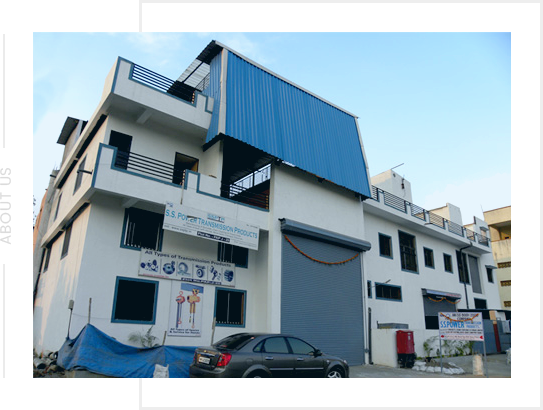 Our Mission
To integrate fascinating technology into our customers applications which will help customer to increase productivity and win in the competitive environment.
Our Vision
To be leading company in providing complete mechanical power transmission solutions to our customer without compromising our brand value.
Our Aim
In long term our aim is to help the customer to achieve their goals by providing them with innovative products, optimized solutions and complete services