SSPTP , S S Power Transmission Products Is One Of The Leading Manufacturers And Suppliers Of Best Quality Spur And Bevel Gears. Available In A Variety Of Sizes, Widths, and Dimensions, Spur and Bevel gears are excellent products that perfectly meet the distinct Demands Of Different Industries.
As one of the superiorly foremost spur and bevel gear manufacturers we provide high precision gears with excellent high-quality testing.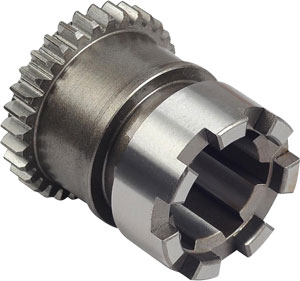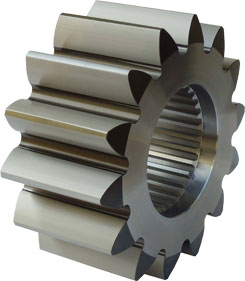 A gear is a rotating machine, that helps increase or decrease the force needed to move, push or pull something by transmitting power, torque and speed from one machine to another. Gear manufacturing industry has seen a dynamic change in recent years and abiding by it, we have manufactured gear designs equipped with latest technological advances.
How do gears function?
Gears employ two main axes configurations based on their orientation with respect to the gear shafts that determine the positioning of gear rotation.

Gears are made of teeth that help two machines mesh together interlocking each other. One machine transfers all its mechanical power to another shaft to help it move in a circular motion.
SSPTP manufactures and supplies two Highly efficient and abundantly popular Gears
Spur gears have simple design with parallel axes configuration having straight teeth positioned around the edge of a cylindrical body having a borehole at the centre equipped to fit a shaft.
These spur gears can be meshed together correctly only if they are fitted to parallel axles. The spur gears are manufactured by using finest quality raw material and components at vendors end. The spur gears are known for their trouble-free working and longer service life. These spur gears are strong, robust and are capable to minimize friction, thus, can generate better torque motions.
As spur gear manufacturers, we take care of the quality and precision of the product and are one of the trusted  spur and bevel gear manufacturers in the Industry.


Key Features of Spur Gears
One of the most popular gears of all time
Straight teeth cut
Perfect to parallelly insert over the gear's shaft
Best for parallel axes configuration
Paired with spur gears, internal gears, or gear racks
Accurate precision
Highly Efficient
No generation of thrust force
Capable of handling high speed and high loads
Applications of Spur Gears
Gear pumps
Blenders and mills
Washing machines
Fuel pumps
Clothe drying machine
Transmissions
Gear motors
Watering systems
Conveyor systems
Clocks
Watering systems
Power plants
Railways and Aircrafts
Machining tools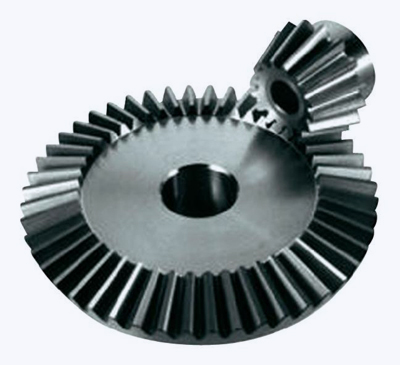 A bevel gear is a rotating device with intersecting axes configuration equipped with teeth that are used to move another machine by interlocking its shafts, either perpendicularly or at an angle, with the other one in order to transfer power or force. Shaped like an abridged cone, its axis of rotation eases the increasing or decreasing of torque. As one of the leading bevel gear manufacturers SSPTP is highly appreciated in the gear manufacturing industry.
These bevel gears are manufactured using state-of-the-art technology to meet the international quality standards. These bevel gears are helpful in changing the direction of the shaft's rotation and are widely used in valve actuator gear boxes, electrical equipment's like on load tap changers, material handling equipment's and motivators. The teeth of a bevel gear may be straight-cut as with spur gears, or they may be cut in a variety of other shapes. Bevel gears have the same advantages and disadvantages relative to their straight-cut cousins as helical gears do to spur gears.
Key Features of Bevel Gears
Bevel gears are Cone-shaped and good for lateral positioning
Best for Intersecting axes configuration
Bevel gears are Straight, spiral, cut designs
Available in Straight, Spiral, Zeroil, and Hypoid
Axes of the two shafts intersect, making it better option for some devices
Bevel gears are highly efficient and matches several applications
Power transmission in compliance with the ability to change the rotating direction of the shaft
Ability to increase torque and decrease speed between perpendicular rotating shafts in bevel gears is remarkable feature.
Applications of Bevel Gears
Automobiles manufacturers
Printing Press
Locomotives
Pumps
Power plants
Cooling towers
Steel Plants
Track inspection machines
Aerospace, Aircrafts, Railways and trains
Marine Applications
Machine handling systems